Premium Quality Beef and Turkey Products for Over 40 Years
Our sausage, bacon and scrapple products are made with only the finest quality ingredients. That's why Ed Hipp Foods, Inc. has grown to be the #1 beef and turkey product company in the Delaware Valley. We currently serve Southeastern Pennsylvania, New Jersey, and Delaware. Our products are sold in major supermarkets, including Acme, Shop Rite, Fresh Grocer, Giant, Redner's, Shop 'N Bag, Save A Lot, Thriftway and Great Value, as well as many neighborhood stores.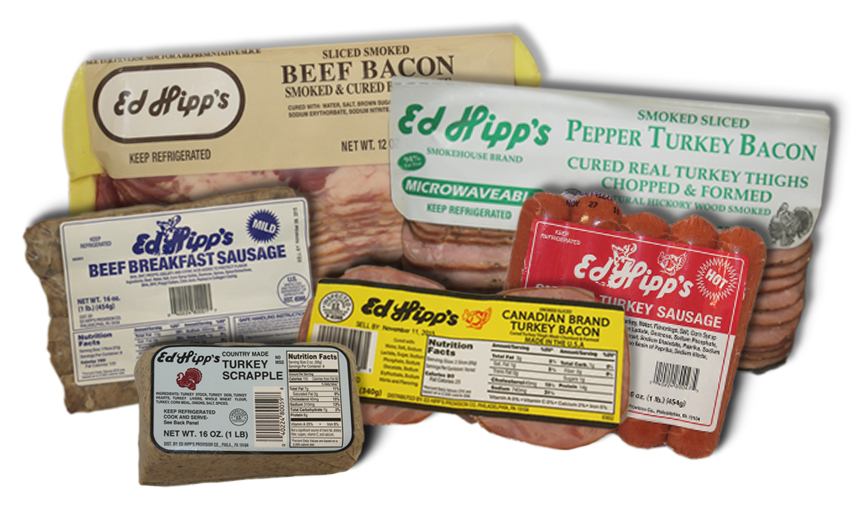 Consumers:
Find Our Products
Ed Hipp's beef and turkey products can be purchased in most major supermarkets as well as neighborhood stores across the Delaware Valley. The address of each location is on the Where to Buy page.
Retailers:
Carry Our Products
Representatives of supermarkets, neighborhood stores and restaurants may inquire about carrying Ed Hipp's sausage, bacon and scrapple products using the contact form on this website.